Clinic Schedule for the Next Few Weeks
A quick update with regards to clinic schedules in Manchester & Nashua.

In Manchester: With Amy now moved on, Jodie on the shelf for a little bit longer with an injury, and incoming acu-punk Lori Tusa on her way across the country en route to NH, we've had to reset the schedule temporarily. Elizabeth, Andy and April remain here for you.
In Nashua: Once the reinforcements are back in the form of Jodie and Lori, look for an additional shift on Friday mornings and for Tuesday's clinic to shade earlier in the day. Announcements ahead.
Find the current clinic schedule below.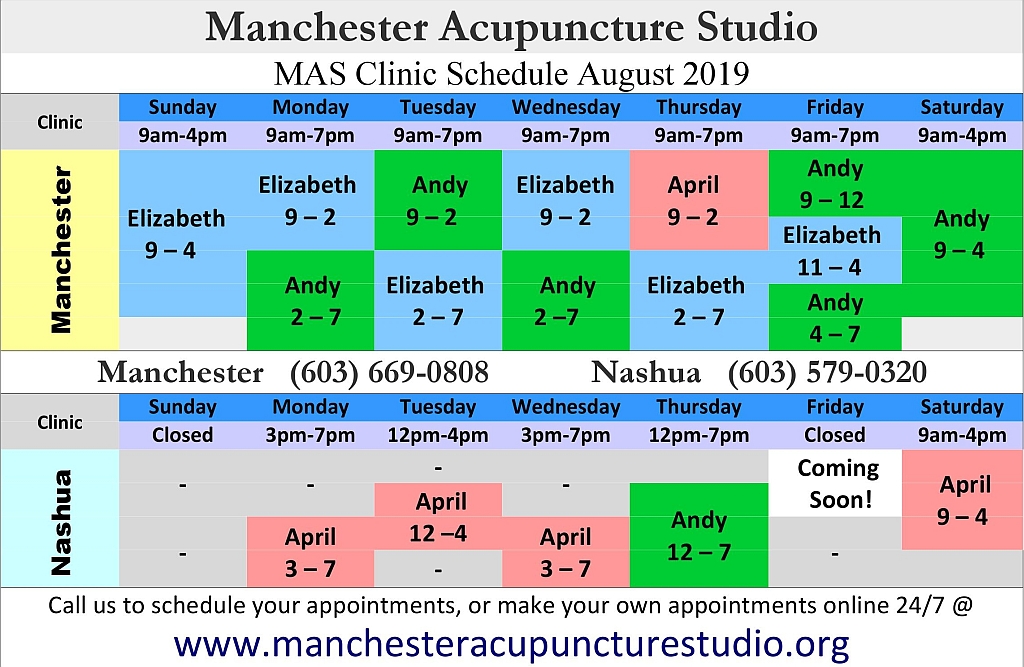 Posted in Acupuncture Blog