Wintertime, per the Medical Classics
Another way to look at the Dark Days of Winter is to not focus on the diets, cleanses and 30-day challenges, but to instead get warm and quiet. Winter is a great time to pause and reflect. Consider moving with the pace of nature. Slow down. Hibernate.
....Just a thought....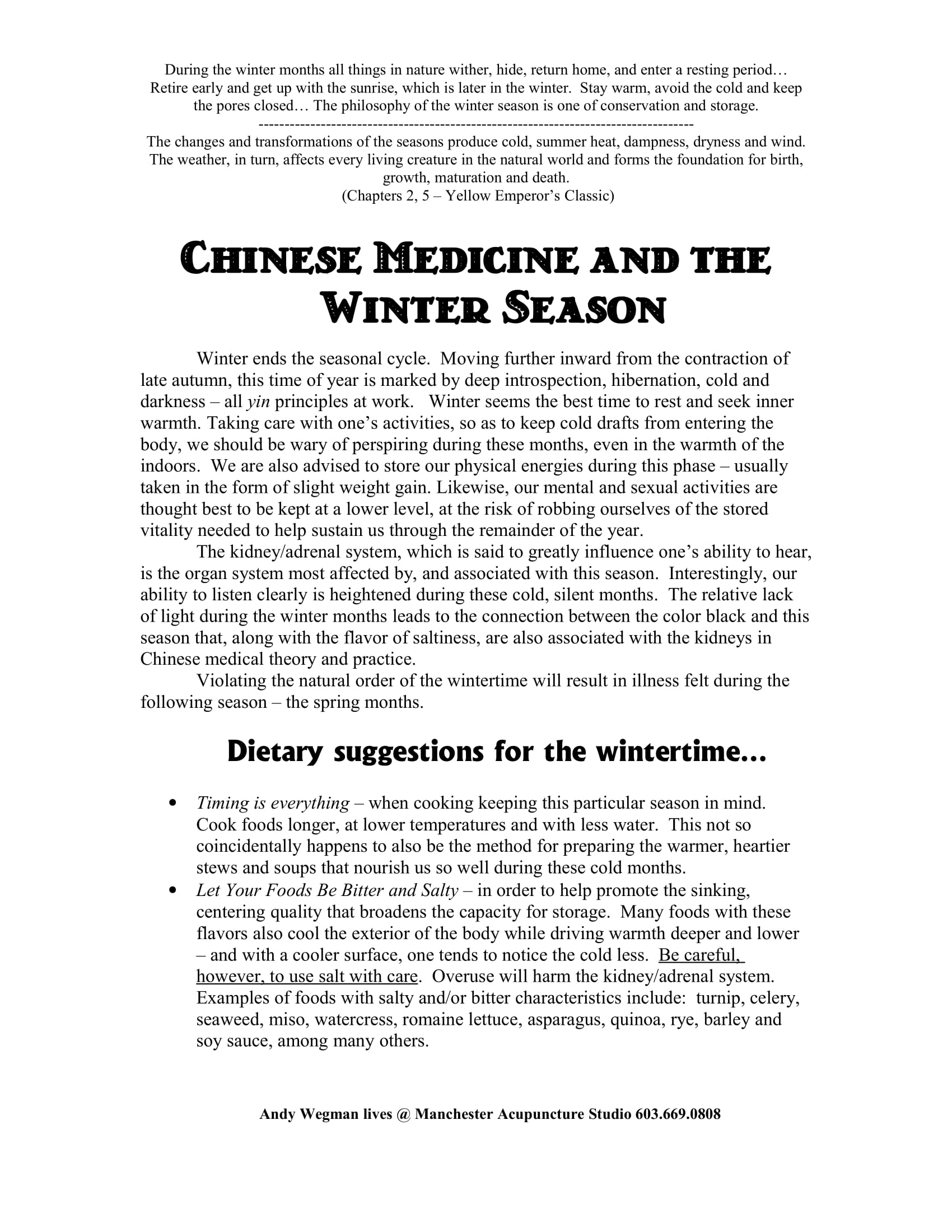 Posted in Acupuncture Blog