It has been with tremendous care and effort that we have opened doors in Manchester & Nashua again. While the world remains in the midst of the Covid-19 pandemic, it is clear that life must go on, ideally in the safest ways possible.

The safety and well-being of our patients and staff has always been our highest priority. We take this very seriously. And while we are confident that we are taking every safety measure advised by the New Hampshire state guidelines, the CCAOM (Council of Colleges of Acupuncture & Oriental Medicine) Clinic Infection Control Advisory and the best applicable research that is currently available to minimize the risk, we are aware that COVID-19 is still circulating in the population. For a threat so pervasive that cannot be seen, there may never be an absolutely fail-proof way of knowing when one actually comes in contact with it. Nevertheless, taking the best precautions, even above and beyond available guidelines, is the extent of what we can do while being open.

While we sincerely look forward to seeing you back in the clinic for treatment, we want to make sure that you come informed.
---
To those of us who aren't ready to come back to clinic just yet, we are also invested in creating ways to facilitate acupuncture being made available to you.
If there were ever a time for a simple tool to conjure resilience and relieve overwhelm, that time is now after all.
Step one are Home Visits.

Yes, the vaunted MAS treatment room comes to your favorite sitting spot at home.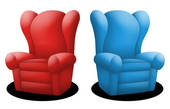 The general parameters are as such:
- participating MAS licensed acupuncturists are available on a per-request basis.
- masks are required for all taking part.
- treatments are offered on a sliding-scale of $60-80, with discounts available for small groups of up to three people.
- treatments are capped at one hour
- acupuncturists will wait outside during treatment

This email address is being protected from spambots. You need JavaScript enabled to view it. for more information, to ask questions or to request a treatment at home.